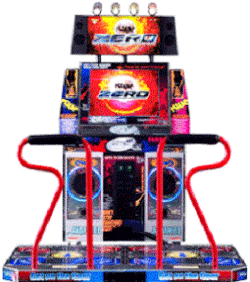 I know, I know people, rule of thumb is to never put fun and exewrcise in the one sentence...but looky, looky here....a dance craze machine....I want one NOW!!!
Thing is, I think that they would be worth a fortune and so I would probably have to settle for one of these....
But, I am still not sure where to buy one of these, or the cost of such a thing. All my ebay search returned were used ones, that have no guarantee of even working properly, or, they were attatched to a PS2 which we do not have.
Oh well, have to stick to riding the treddly peddly and walking me thinks. Actually, today I did over half an hour of sweeping after a storm hit us here this afternoon, so I class that as a cardio workout :)
Anyone know where to buy one of these dance mats here in Australia? Thanks for the help in advance, Cheers Cazzie :)