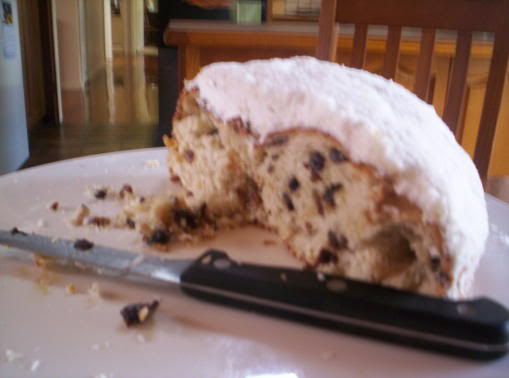 This is what I had to eat after my solid walk this morning!!! I have to say that it was THE BEST BOSTON BUN I have EVER tasted.....and I mean ever!! I had that and a glass of milk for lunch, some fruit for afternoon tea and just some soup at tea time tonight. I AM hoping that this means I will still shed the kg's that I want to loose..but geez it was worth every small bite I savoured.
I have to say that this is not the actual bun, neither is that her kitchen..indeed..with my daughter's slave labor the kitchen will surely be set for being declared a state of disaster. LOL.
In their defence I must say that my girls did a splendid job of mixing up a cake batter tonight, and then spooning it into the patty cake pans..then eating the remainder of the mix too (always the best part!!)
Cheers Cazzie!!!