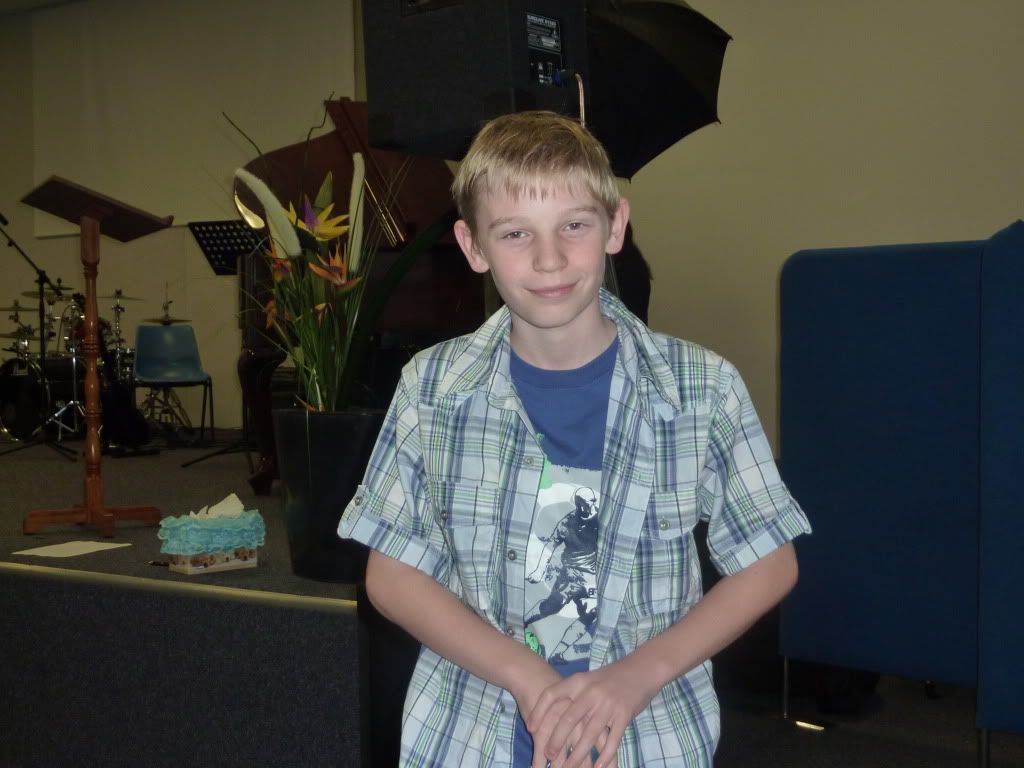 Photobucket" border="0">
Nicholas at his end of year concert. He played some beautiful music on his acoustic guitar. We got to enjoy many performances by children and adults alike. The music school now has so many students and the concert went for a long time. Acoustic guitar, Electric Guitar, Violin and Grand Piano were played. At the end, we had some traditional Christmas carols, played by "the band". Nicholas played in all three band songs.
Photobucket" border="0">
Sarah accompanied me to the community rally out front of The Royal Melbourne Hospital and The Women's Hospital today. Talks between Victoria's ANF and Victorian Premier Ted Baielleu and Fair Work Australian representatives have broken down. The ANF have given full scope for these parties to come to the negotiating table 24/7 and neither have been playing fair. The plan, which was leaked out into the open, is to cut nursing jobs, replace trained nurses with assistants and therefore compromise patient health and safety... just to save money! All this in the face of announcements this week that the Health Minister and the MPs have had massive pay rises granted to them. It makes me sick to the stomach.. literally. The turn out today was wonderful. The plan is to have community rallies every single day until these bureaucrats come to the table and play fair. The community will know the truth and these people will loose their jobs come election time. Mark my words. (Look in the background, there are patients coming down from the wards to stand and be counted for what they know is the best health care in the World. Who would want to change that?)
Photobucket" border="0">
We have had quite a few births these past few months. Whilst goats seem to be intelligent, I must digress, they give birth at the worst times! During storms, and floods and cold snaps... silly critters! There is Mia with one of the newborns.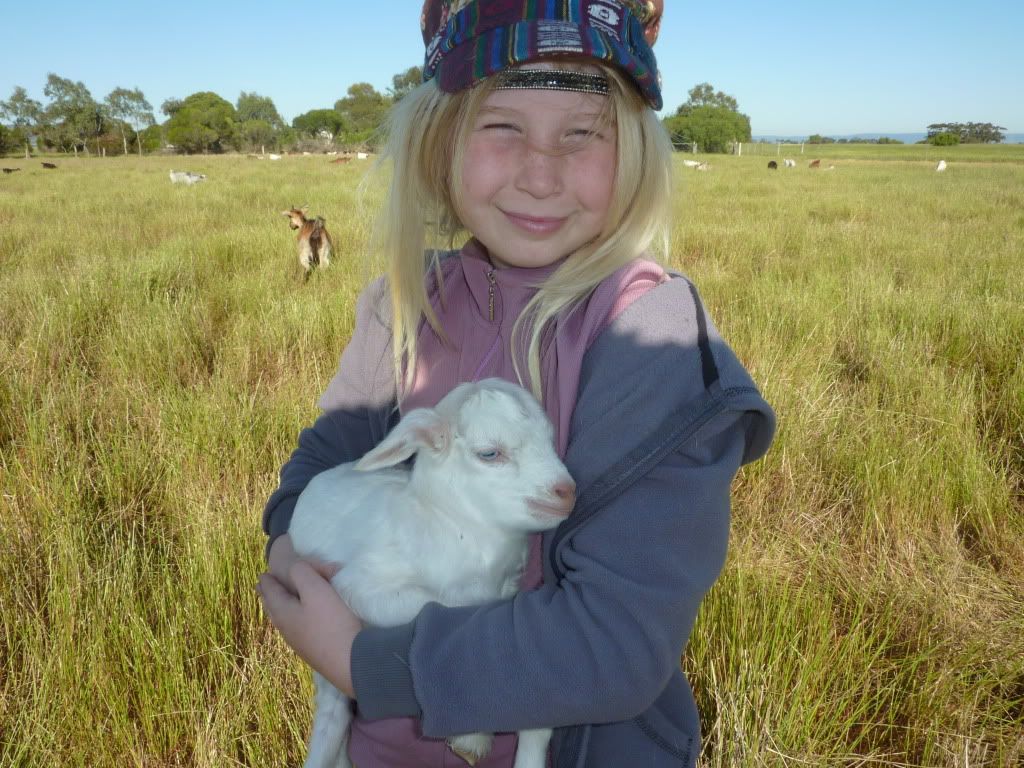 Photobucket" border="0">
Please help the community of Victoria... and Australia for that matter... in signing this
Online Petition for the Nurses, Midwives and Mental Health Nurses of Victori
a.
If the leaders of this state can implement what it is they are planning to do they will ruin healthcare in Victoria, they will infect other states with this idea and it will be implemented Australia wide. We cannot afford to put lives at risk. Thankyou very much if you could do this. I will present it to the ANF myself.